The Hall echoed with the pledge of 515 attendees: "We will never believe in Caste System and will show the world your vision (They are pledging to Dhan Guru Gobind Singhji). We will all be only… SINGHS AND KAURS!!. Aje vee sadeeyan ragaan vich, kalgeedhar daa khoon hai. Degh Tegh- Fateh, Panth Kee-
Jeet, Raj Karega Khalsa. Bole So Nihaal- Sat Sri Akaal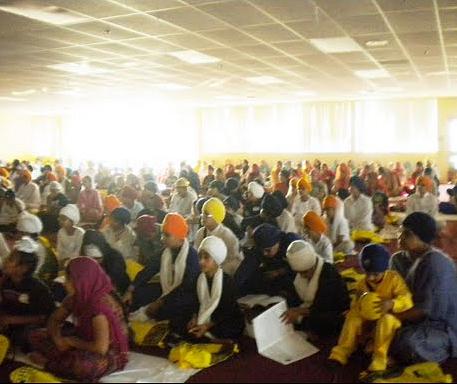 GGSSC Canada (Guru Gobind Singh Study Circle Canada) delivered yet another successful crash course to over 500 attendees at Ontario Khalsa Darbar also known as Dixie Gurdwara in Toronto. This time it was about Sikh Bhagats. This course was Part 1 and it covered 7 of the 15 Sikh Bhagats whose bani is in GGSji. The course explained the CASTE system in ancient India and how even today Sikhs are unable to break free of this cancer. At the end of the course their was an Oath Ceremony to commit to not using CASTE in our daily life starting, with Surnames that represent the existence of caste
"I Have attended Gurmat Classes for almost 1 year but have never learned as much as I have learned in these 4 hours. Thanks to GGSSC. They should have these courses more often", says one of the attendees.
Another attendee walked up to the teacher at the end and promised that he will stop trimming his beard as these courses have changed his life.
Important to note… these are unsolicited commitments.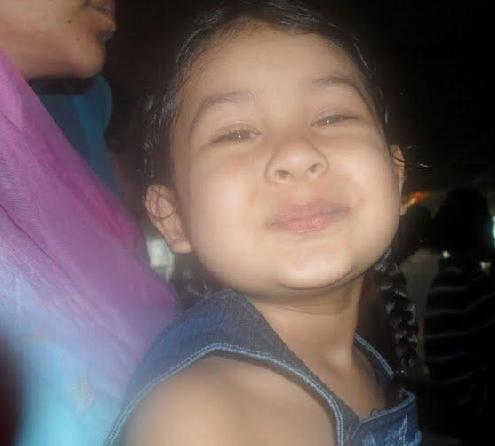 This is the 8th crash course GGSSC has offered in Canada and all were a full house, with over 200 attendees. However this one was record breaking with 515 attendees. The key reasons for our success is that we go to the level of the youth and then connect. We use latest multimedia presentations and have great speakers who deliver right from their experiences.
The fact is you need to captivate the youth today in order to touch them and create that attraction towards sikhee. "The youth is knowledgeable and smart .. All we need to do is share the history in the correct light so that it is believable and then they will carry the torch faithfully", says Veer Amarpreet Singh, one of the GGSSC speakers.
The most popular comments were given by the parents who attend the Gurmat Crash course Sikh Bhagats part 1; they never had seen anything like it in there lives and could not believe that their children were able to sit all three days for three hours without stirring. The children were at the peak of their curiosities by the end of the day as to what would be in store for the next day to come. Second day was Turban and Dress up Contest between Kaur & Singh The dress up contest was from age 4 to 24. The contest winners were given a Gift certificate next of last day (what does this mean?) the slides were shown on Drug Awareness and how it can ruin a life at a young age to college age
The children were so excited for the TEST. Before the test there was a game of Who wants to be a Sikhnaire. All age groups, from 4 to 24, participated in the game
It is important to note that GGSSC charges NO FEE for these courses and they give away highly attractive gifts like $20 gift cards from major retailers and soccer balls and grand prizes like iPhone, PSPs, Net-books, etc. No doubt they get it!! They know how to catch the pulse of this highly touchy generation and get them moving in their new worlds in the Sikhee spirit.
The prizes will be given to all age Group Winners on October 4th,2009 at Ontario Khalsa Darbar also known as Dixie Gurudwara at 1pm On Mail Hall Deewan by GGSSC
GGSSC Canada invites all Gurdwaras to showcase their crash course in North America. Please contact S. Amarpreet Singh for further information at 647 280
5940.