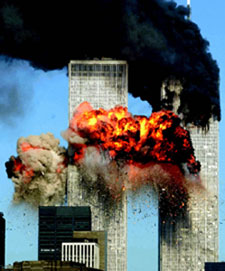 Amritsar , Sept 10 (ANI): Public Diplomacy Officers from US Embassy Lisa Swenarski said on Wednesday that US is ashamed over the killing of the Sikhs in America post September 11 due to hate crime.
We feel great shame over the killing of the Sikhs in US post 9/11 due to hate crime, said Swenarski while talking to media at Amritsar today.
A delegation of American embassy is currently on a visit to Amritsar under America Day program initiated by the US Embassy in New Delhi .
Under this program 30 diplomats are visiting 26 Indian cities, including Amritsar . They will be holding discussions with city youths, interacting with business and social leaders to promote people to people dialogue and friendship, and to showcase U.S. society and culture in the wake of growing IndoUS relations and create awareness of U.S. mission programs in India .
While talking to Asian News International (ANI), Swenarski said that unfortunately after 9/11 there were lots of fear among people of US and many people were ignorant about the different culture and religion.
I believe the Sikhs have been killed in hate crime due to US peoples ignorance about different cultures and religions, she said.
Swenarski also gave assurance that the US government is taking various measures to acquaint their security officers with the identity of Sikhs and their five religious symbols. She said that the transport authority had developed a video featuring Sikh employees and the significance of their five religious symbols.
The US embassy employee also said that she knew the first Sikh gentleman who became victim of hate crime in Texas , there was outpour of support from his neighbors. People including children raised money even by car wash and when his widow arrived in America she was received with much love and affection.
She said Sikhs are most welcome in US.
Advocating the better relations with India , Nina Diaz, the political officer of US embassy said former US President Bill Clinton and President George W Bush have made fundamental changes in foreign policies to widen the relationship with India and our relations are going brighter towards 21 century.
Christina Landi, the second Secretary of the Economic Section of the US embassy said that investments are already flowing between the two countries that would certainly help in strengthening the relation between India and United States .
She said that large number of Indians has started investing their money in the US . The delegation also met people from CII in Amritsar and invited them to explore business opportunities with US.
In their two days trip to Amritsar the delegates would visit Golden Temple and watch retreat ceremony at the Wagah border. (ANI)
By Ravinder Singh Robin