University Of Washington Changes Medical Policy For All Bearded Doctors Practicing Their Faith
2nd Aug 2020, Seattle, Washington State: UNITED SIKHS is pleased to announce a concerted effort with the University of Washington and two of its top DDS graduating students (Class 2021) has culminated in success. 
It should be noted that individual medical facilities operate under their own circumstantial modi operandi. The University of Washington had asked its students with facial hair to wear two N95 masks to better cover and protect themselves. Therefore Dr. Dilkaranjot Singh and Dr. Omeri Margalit were asked to wear those masks while they operated on patients and they continued in accordance with that policy while assisting their patients.
However, The University of Washington changed its policy mandating doctors with beards to operate with PAPR for specialized procedures and not just the N95 masks which were previously required. PAPR has been in high demand during the pandemic and long delays in the supply chain have had a trickle down effect resulting in late shipments or orders not being fulfilled. 
In a predicament, UNITED SIKHS received a call for assistance from Dr. Singh. Our legal team coordinated with Dr. Singh and Dr. Margalit to get necessary accommodations by lodging a complaint to the administration with immediacy. Within three days the administration responded by approving the request. The University of Washington ultimately received and even purchased extra PAPR units for future need.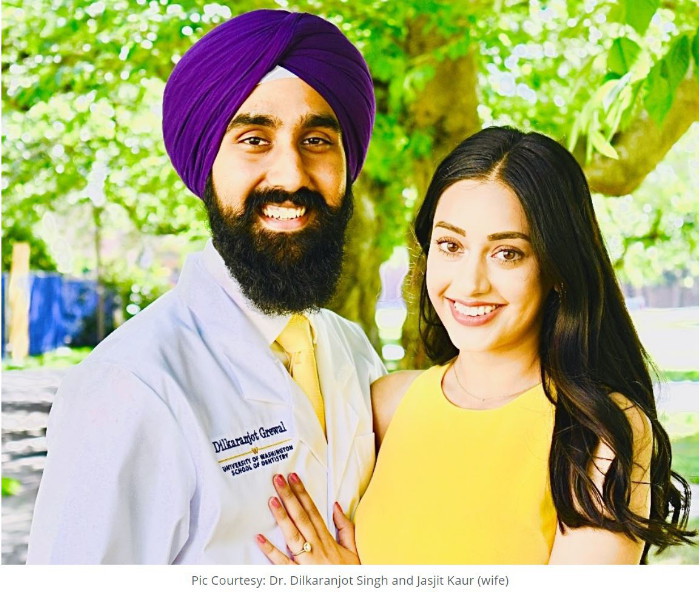 The University administration officials and the procurement team were cordial and timely in their response. The UNITED SIKHS team worked behind the scenes with both the doctors and the University of Washington to ultimately deliver the PAPR units. The two were told they would have had to delay their program due to the scarcity of PAPR equipment. This would have created undue hardship and hurdles for both doctors. The initial delivery date was set to arrive after two months. This was unacceptable and the UNITED SIKHS Legal Team and Humanitarian Aid Coordinator, Angad Singh, took charge and moved with urgency. This was an undertaking not only for Dr. Singh and Dr. Margalit but for everyone who chooses to practice their faith fearlessly.  
"I'm so grateful that everyone was able to come collaboratively with us to resolve the situation.  I'm excited to start seeing my patients again as soon as this Monday. My patients have told me they're looking forward to seeing me again! The guidance and support from UNITED SIKHS and the larger Sikh community has been invaluable and everything would not have been possible without them!" Dr. Singh stated.
Dr. Margalit believes in the path of being, living and practicing the ways of Hasedic Judaism.
Dr. Dilkaranjot Singh believes in Sikhism, observing all tenets of his faith. Both religions have a very visible identity, unshorn hair.