REVIEW – THE SIKH HERITAGE beyond Borders 
The Sikh Heritage beyond Borders is a coffee table book regarding the 84 Gurdwara Sahibs in six districts of West Punjab, Pakistan namely Nankana Sahib, Sheikhupura, Sialkot, Kasur, Lahore and Narowal. The book has beautiful photographs of the Gurdwaras in Pakistan, some in ruins, others in full glory, rebuilt by the Pakistani government and few have simply vanished in last seven decades since the partition of Punjab in 1947.
This hardbound volume has 416 pages and weight around two kilograms. Unlike other coffee table book, the accompanying text is provided using contemporary and academic references. Each chapter has the history of the Gurdwara Sahib (or historical site) and in many cases includes a scholarly history of main protagonist. There is a detailed chapter on Bhai Pheru, Sodhi Meharban, Rai Bular, Bhai Bala, Baba Sri Chand, Sain Mian Mir, Baba Ram Rai, Bhai Mani Singh, Jassa Singh Ahluwalia, Nawab Kapoor Singh among others. The book starts with an elaborate section on Gurdwara Janam Asthan, Nankana Sahib and ends with Gurdwara Kartarpur Sahib. The Gurdwara Dehra Sahib at Lahore marks the site of the martyrdom of Guru Arjan. In that chapter, the author has elegantly discussed the martyrdom in much detail using various contemporary sources. Sadly, the Gurdwara Shaheed Ganj Bhai Mani Singh in Lahore which marks the site of the martyrdom of Bhai Mani Singh is now a lathe workshop.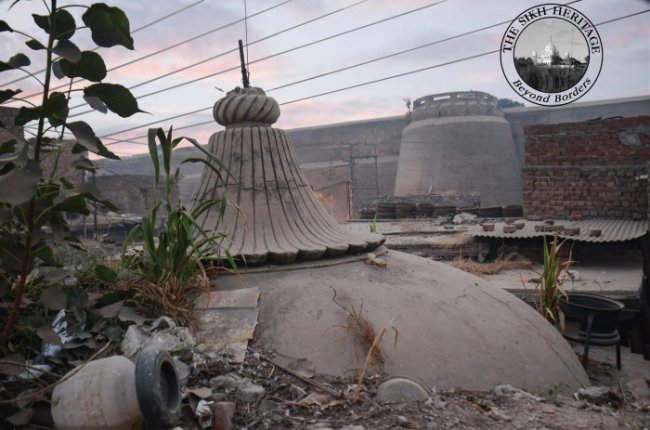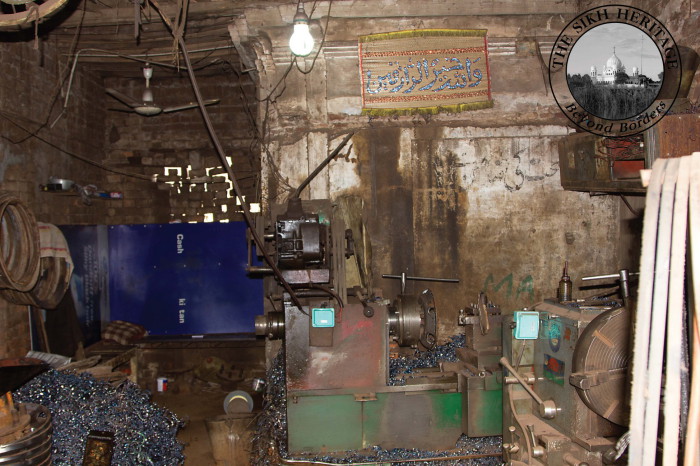 The book is a wealth of information. Let me share an interesting history of an abandoned Gurdwara Sahib at Manak (district Lahore), now in ruins. During the Gurdwara Reform Movement, the Akalis lost the case regarding the possession of this structure at session court and then at Lahore High Court from 1925-31. It was deemed as an Udasi place of worship which was built by Bhai Prithi and had Guru Granth Sahib among others scriptures.
This loss prompted Akalis to seek an amendment of the Sikh Gurdwara Act of 1925. Hence forth any place where Guru Granth Sahib was installed or worshipped by public would be considered as Gurdwara. This legalised Akalis repossession of many such shrines. This Gurdwara has been associated with Guru Nanak in previous books but the author confirms that there is no pre-partition literature to support these claims.
The magnum opus has a staggering 755 references using many old Sikh manuscripts including Sri Guru Tirath Sangreh, the earliest account on historical Sikh shrines published in 1884, Giani Gian Singh's Gurdham Sangreh, Sri Gurdham Deedar, a travelogue regarding Gurdwaras visited during 1920s. Post partition in 1962, Waliuallah Khan and then in 1998 Iqbal Qaiser wrote books on historical Sikh Gurdwaras in Pakistan. Unlike them, the author has provided much detail which perhaps forced him to restrict his work to six districts of West Punjab. I noticed that there is not a single functional Gurdwara in Kasur district despite having number of historical Gurdwaras.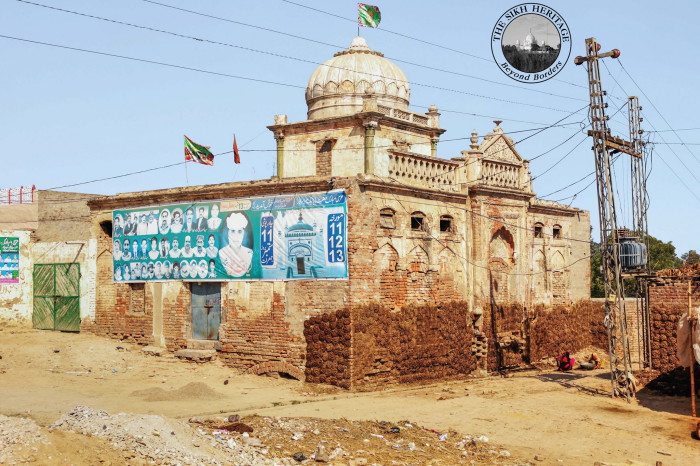 I hope that Gurdwara Mal Ji Sahib in Kanganpur which commemorates the visit of Guru Nanak could be renovated and opened for the Sikh pilgrims. Although the Gurdwara should be under the possession of ETPB (Evacuee Trust Property Board) but people inform that it is owned by a local Syed family. Dewa Sikander, a Nanakpanthi from Sukkur (Sindh) visited the town recently and made an application to Assistant Commissioner, Kanganpur to open this important and historical Sikh Shrine for the Sangat.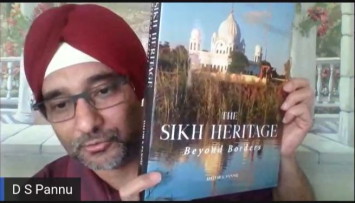 The author is a qualified dentist from India, now living in USA deserves accolades for writing such a remarkable and detailed volume on our heritage in Pakistan. This book can easily be used by any serious student of history as a reference book for future research. The language of the book is not overly onerous and can be enjoyed by general public as well. However the referencing like other academic books is bit complicated. The chapter references are at the end of the book are named 'endnotes' which sometimes uses abbreviations for frequently mentioned historical works, whose full form is given separately in a different section. And sometimes the full reference (publisher name, year of publication) can only be found under 'further reading' section. This is a problem with all academic books currently being written by University Professors. Perhaps I am bit old fashioned. I like footnotes/references given at the bottom of each page or at the end of each chapter.
This in-depth work comes with a price. It is being sold at $95 in USA and Rs 5000 in India. The hefty price means most if not all South Asian buyers are priced out of the market. The price is not un- reasonable as it has beautiful photographs on art paper in a 416 pages hardbound book. I personally feel that the text of book is extraordinary and the paperback edition should be published in future. The author has self published and financed this huge venture. The Sikh community in Diaspora need to support such venture to encourage the author to continue his rigorous documentation of Sikh heritage in rest of districts of West Punjab and eventually in the rest of Pakistan.
Facebook Page – visit for some very interesting interviews detailing certain Gurdwaras -ED