"We celebrate the achievements of Suhailjeet Singh who becomes the first Amritdhari Sikh to join as Aircraft Technician in New Zealand Air Force. May Waheguru always guide you on the right path" tweeted Manjinder Singh Sirsa of the DSGMC.
Indeed we are all proud of the youth for proudly representing his Sikh identity as well as the uniform of his country. Sikhs have become more and more recognized throughout the world for our service to our respective countries. Deputy Sandeep Dhaliwal, an American Sikh police officer, was memorialized like the head of a state during his funeral earlier this year, displaying the great respect that his duty and his community service garnered. He directly inspired other youth to become police officers in the U.S.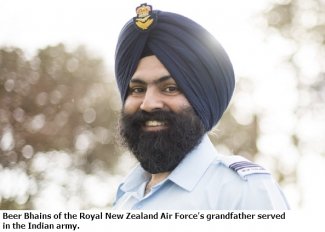 There is a longer history of Sikhs serving in countries like Canada and England, however one we might not all hear about is New Zealand.
New Zealand has a friendly relationship with Sikhs. In 2018 New Zealand armed forces joined together to congratulate Sikhs on the celebration of #GuruNanak550.
The first Sikhs came to the country in 1810 though the population has been very scarce, numbering less than 3 thousand as late as 1996. Since 2006 the Sikh population has QUADRUPLED. There are now over 40,000 Sikhs residing in the country.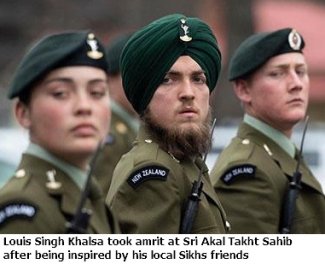 Two years ago Beer Bains, a sabat surat Sikh, joined the Royal New Zealand Air Force. Last month we found out about a young New Zealand native who converted to Sikhi who serves in the New Zealand army. 
We are happy to see the newest first: an Amritdhari Aircraft tech in the NZ Air Force.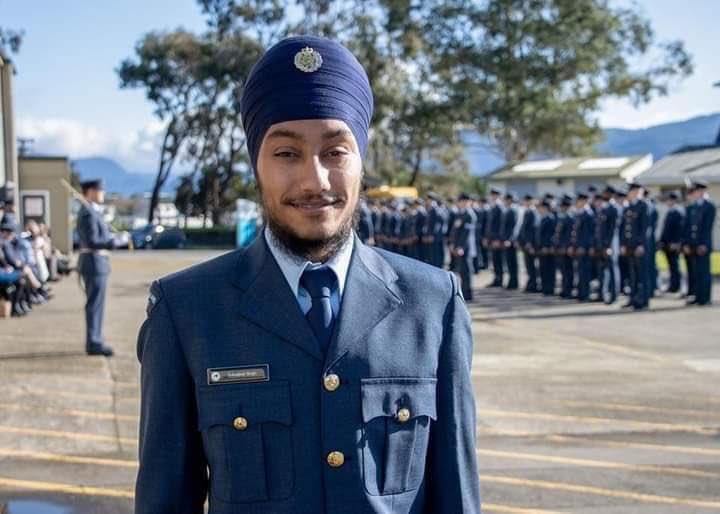 All the best to you Suhailjeet Singh!