Sikh soldiers of Punjab came all the way to Europe ( to help the European people who were forcibly under the occupation of the Germans )
during World War 1. They fought on the western front Belgium and France and died in thousands. During my recent visit to Punjab, I traveled many villages of Punjab where these brave soldiers were born,  brought up and joined the British Forces. Most of the illages in Punjab have the Plaques in their memory describing, how many of them joined the British Army and how many got martyrdom.
Some Plaques of the district Amritsar: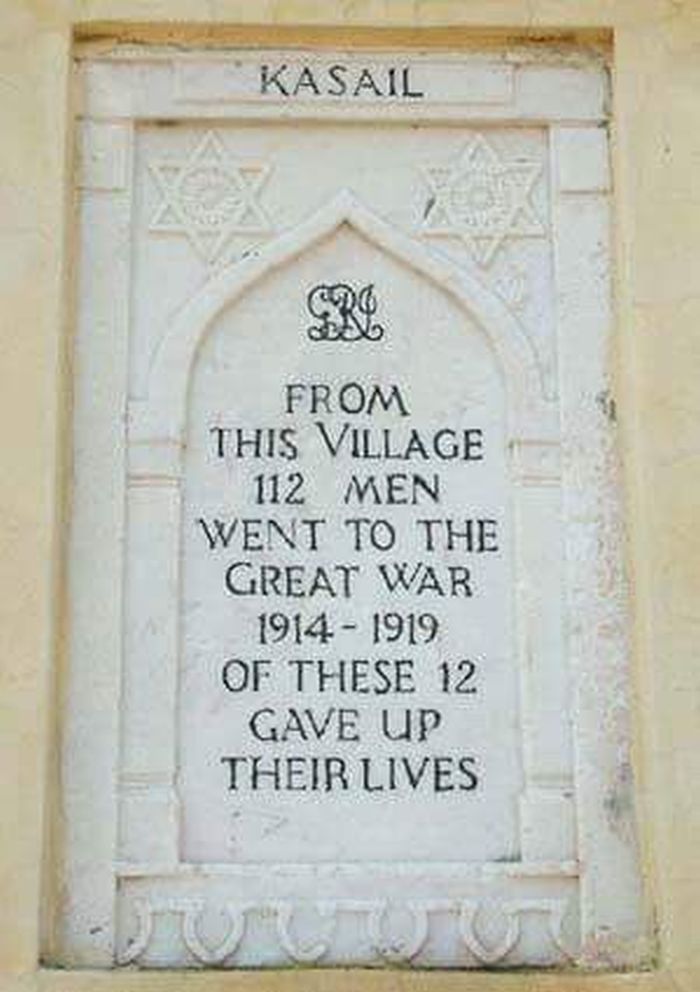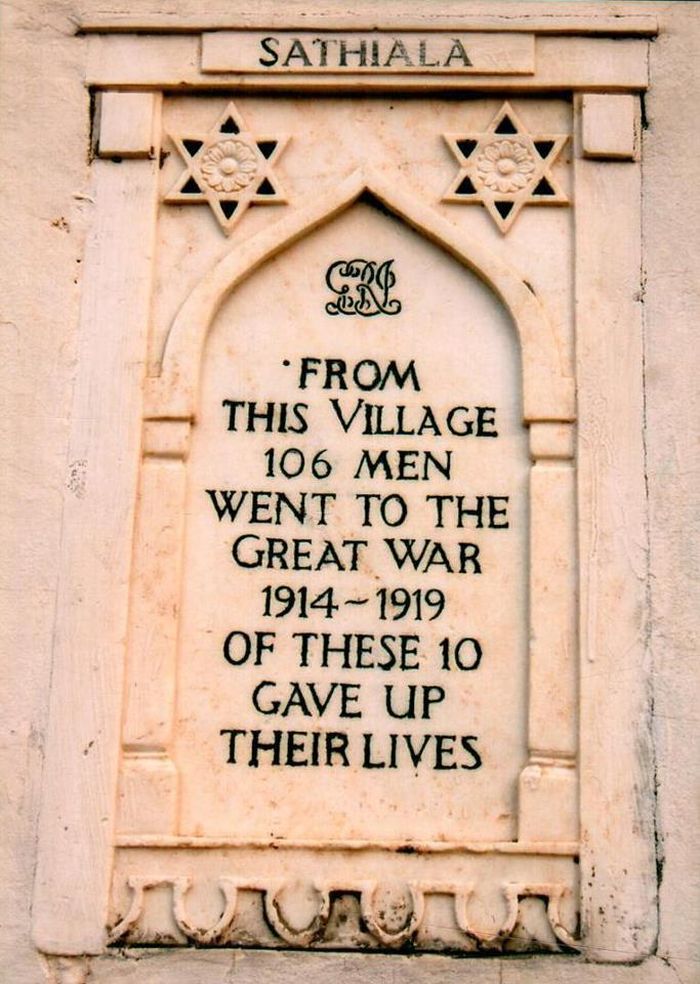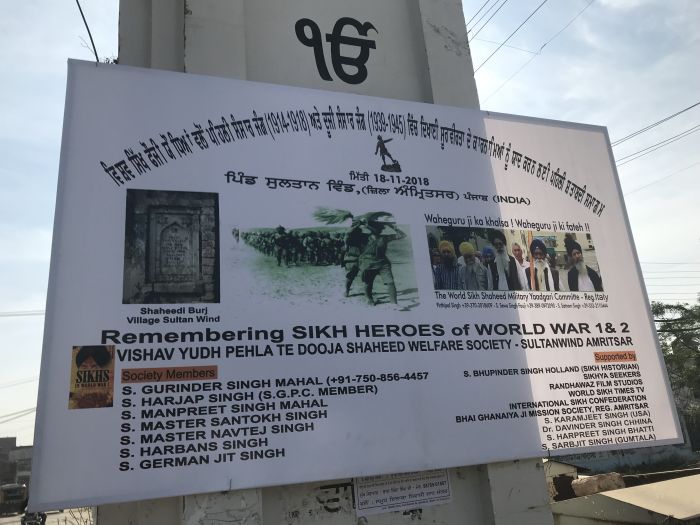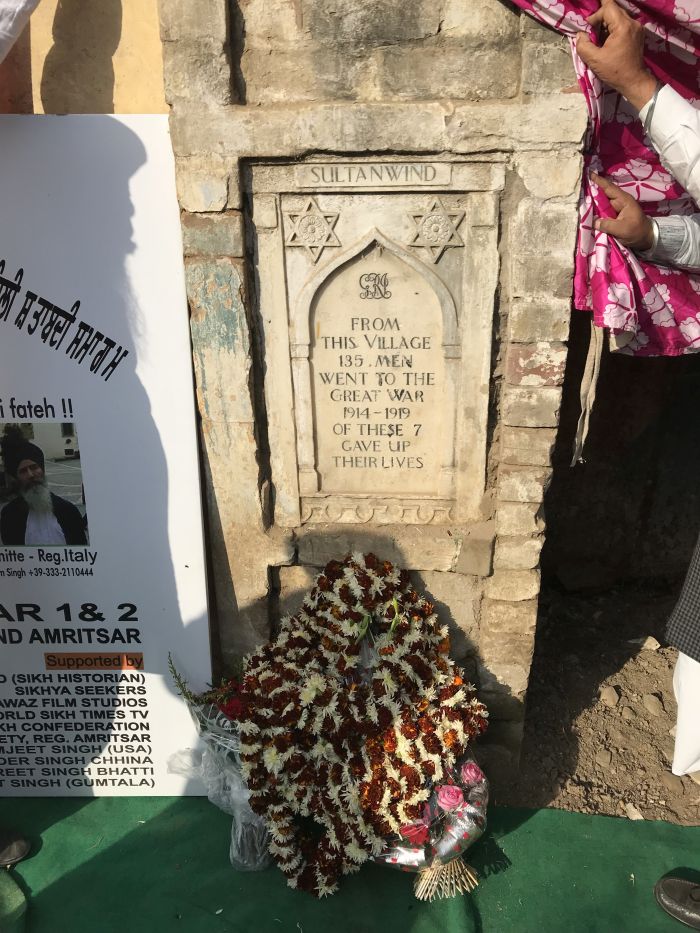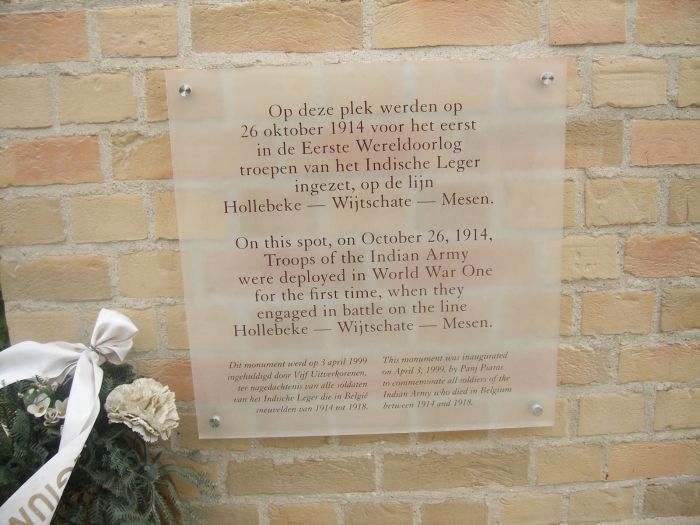 The lists of martyrs of Amritsar district ( The holy City of the Sikhs ) who got martyrdom on the western Front while fighting in World War 1 in Belgium and France:
Amritsar Martyrs at Menen Gate, Ieper, Belgium​​​​​​​
In some villages of Punjab, people have started to remember and commemorate their martyrs and others will follow soon. This will bring good understanding, goodwill and respect between the people of Punjab and the western world. More over, the Europeans have started to recognize their supreme sacrifices given for the freedom of mankind and for the protection of human rights in many countries of the world. Sikhs fought with the Allied forces in both World Wars.
Sikhs have fought in 19 countries in WW 1 and in 25 countries in WW.2. There are 3 Monuments of World War 1 in Belgium and 9 Monuments of WW2 are in Italy after the 3rd Century of the Birth of the Khalsa. World Sikh Shaheed Military Yaadgari Committee, Italy is doing a great service for the establishment of Monuments of Sikh soldiers in Italy. Now the people of Punjab are also taking the initiative to commemorate their war heros. In November 2018, the Villagers of  Sultanwind, Amritsar has already formed a "Vishaw Yudh Pehla Te Dooja Shaheed Welfare Society" ( World War 1 & 2 Martyrs Welfare Society ) with a aim to commemorate and to establish a fitting memorial in their village in the memory of 135 young men with 7 martyrs of WW1 and one martyrs of WW2.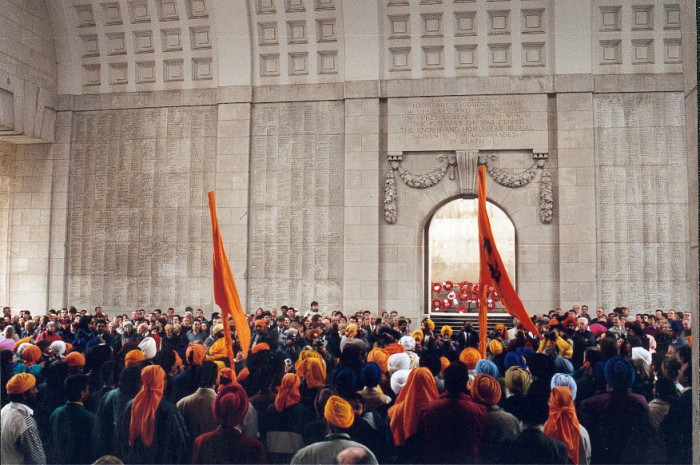 Regards
Bhupinder Singh Holland
Author of
Sikhs in World War 1 & 2.
How Europe is Indebted to the Sikhs ( 2 Volumes )
The Dutch Sikhs.