National Sikh Campaign
www.sikhcampaign.org
SIKH CAMPAIGN AD NAMED FINALIST FOR TOP 2018 U.S. PUBLIC RELATIONS AWARD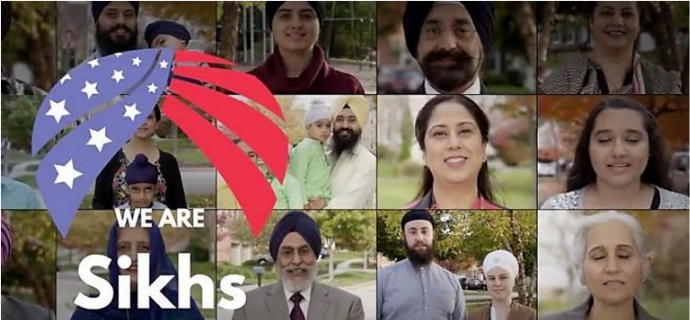 Washington, D.C – Sikh Ad campaign "We are Sikhs" is nominated for an award in the public relations industry's premium awards. National Sikh Campaign (NSC) and FP1 Strategies have been shortlisted for a 2018 PRWeek U.S. Award, what is considered as the Oscars for the PR Industry. Sikh ads are among the five finalists for the "Best for a Cause" award, which recognizes the premier marketing communications cause showing a tangible, worthwhile benefit to a specific community. Other competitors in this category include major corporate sponsored ads focused on significant issues facing the American society. These include Cigna's initiative to fight the U.S. opioid epidemic, Facebook's backed DACA immigration reform, Planet Fitness's initiative designed to combat the judgement and bullying faced by youth, and NBA superstar Steph Curry and one of his loyal endorsers, Brita's (the water filter company) campaign deemed #FilteredLife with a goal of ending bullying and hate in general.
National Sikh Campaign and FP1 Strategies, President Bush's marketing team, are nominated for the Sikh ad campaign titled Telling the Story of Sikh Americans: Reshaping Perceptions Through Education and Awareness. NSC had engaged FP1 for the marketing of the national effort by the Sikhs to inform Americans about Sikhism and the Sikh identity.
"Without a doubt, 2017 single-handedly had the most press coverage and news shared about Sikh Americans during our time here in the United States," said Dr. Rajwant Singh, Co-Founder and Senior Advisor of NSC. "It's an incredible feeling to know that our work has been selected among so many great corporate and nonprofit causes as a finalist for this award."
He added, "Sikhs still have a long way to go to change the perceptions all across the nation but the awareness campaign in 2017 did make a difference. We must continue on this path and NSC has plans for 2018 as well."
FP1 Strategies, the D.C-based public affairs firm, had led the execution of the We Are Sikhs campaign nationally as well as locally in markets such as Fresno and Visalia, CA. It highlighted NSC's comprehensive strategy employing TV and digital advertising, press coverage, social media, and an state of the art website, leading to significant increases in the broader public's knowledge and understanding of Sikhism.
"Our measurable success educating Americans across the country on Sikh values, such as equality, tolerance, and service, demonstrates how similar the tenets of the Sikh faith are to the founding principles the United States was built upon," said Richard Cullen, Executive Vice President of FP1 Strategies. "We are thrilled to be shortlisted for a 2018 PRWeek Award in a category filled with other excellent campaigns that have also made tremendous social impact."
The winner will be announced at the PRWeek Awards Ceremony on March 15, 2018 in New York, NY.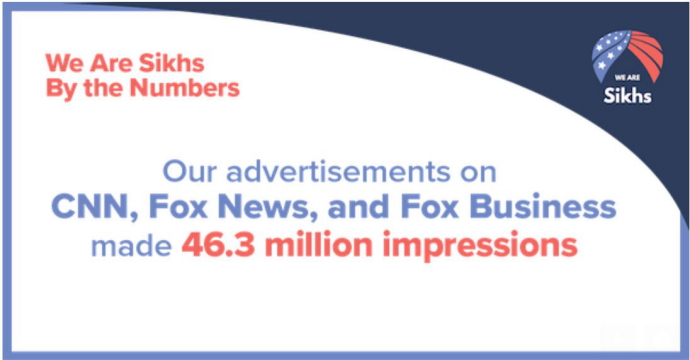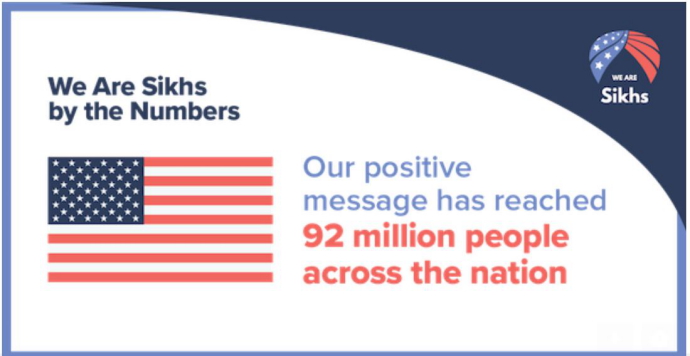 To learn more about the PRWeek Awards, please visit:
https://www.prweek.com/us/awards
https://www.youtube.com/watch?v=QnpSvtcqDHE
https://www.youtube.com/watch?v=IQeJQTroOp8
To learn more about We Are Sikhs, please visit: www.wearesikhs.org