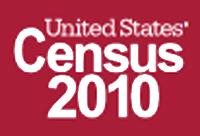 Does America know who the Sikhs are? Sikhs first came to the United States in the 1800s but even after more than 130 years Sikhs are still invisible and virtually unknown to most Americans. We have a long-standing history in this country both good and bad but it's our own Sikh American history nonetheless.  Our community has remained fragmented and failed to speak with a single strong voice. 
The day we can pull together and get our true numbers in America we can obtain government funding for many programs that are relevant to our community, we can gain recognition and more importantly we will have the attention of our leaders in office both locally and nationally.  Rough estimates are that we have surpassed the million-person mark nationwide.
Every 10 years the United States conducts a census of all Americans. It is time that Sikhs were finally counted. If we lose this opportunity to unite as a community for the 2010 Census, we will remain invisible for yet another decade. Will we organize this decade, the next decade, or decades later?
Sikh American Census is building a united Sikh community. Our goal is to facilitate communication among Sikh Americans, educate all Americans about Sikhs, to do a study to find out what our Sikh numbers are and empowering Sikhs across America.
Currently there is a National Campaign to have the government keep statistics for the Sikh community we have 80 days left, that's 11 weeks and 3 months for the actual Census day on April 1st.  Yes on April Fools Day.  
We need volunteers from the youth, as well as from our elderly and anyone else that has time that can help get the word out. An integral part of this project is to educate our own community about the process.
On the Census Form: Question # 9 States what is the person's race: Please write-in "Sikh".  
Please visit us at Sikhamericancensus.org
For further enquiries, please contact:
Jesse Singh
Sikh American Census
Project Manager    
858-414-8844        
[email protected]