On the 15th anniversary of 9/11, I flew out of New York City as a turbaned Sikh American. It would turn out to be one of the most difficult experiences of my life. I cried the most I've ever cried since childhood that day.
I shouldn't have to live day to day feeling self-conscious or different from anyone else, but it hasn't been the case for many of us since 9/11. Being one of the last to board the plane, I could feel the sting of so many passengers eyes fixated on me as I moved passed each row. At times I found myself looking completely straight down the aisle so no one would mistake my eye contact as threatening. There came a point where I thought to myself, "This is all just in your head, just have a look for yourself."

I looked around the cabin and began to make eye contact with people in every row. I could see people lean in to the passengers next to them and murmur whispers under their breath. People were getting uncomfortable. This was real. I could see it. And it made me uncomfortable too. What is going through their heads?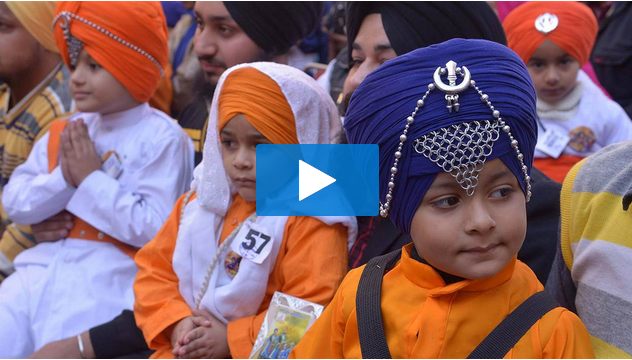 Turban 101: Unraveling Turban Truths
1:02
I made my way to the back of the aircraft and as soon as I took my seat, I could tell that the man sitting to my right wasn't very happy with my presence. The duration of my flight from gate to gate was one hour and 45 minutes. This man didn't take his hostile glare off of me for the entire duration of the flight. He smacked his gum at me but didn't say a single word to me. He didn't have to. His message was loud and clear. I was not welcome on this flight and he was going to watch my every move.
I was already self-conscious of what was going on around me by this point, and this amplified my discomfort. I decided to lean forward onto my crossed arms in my lap and shut my eyes. I just wanted to curl up and disappear. My thoughts were racing and after a few minutes my head felt so heavy with sadness and pain. Rarely do I cry, as I am considered stoic by many, but with my head in my hands, for the first time in recent memory, my eyes began to tear up. I started to cry because I felt attacked — first in 2001 as an American, and then again 15 years later by fellow Americans.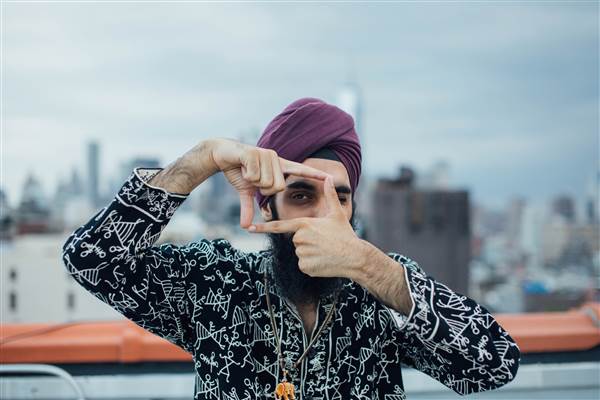 Courtesy of Raj Singh
I wanted to lift my head up to wipe my eyes but it was obvious that they were covered with tears. How would people interpret that? A turbaned man tearing up on a plane could lead to all sorts of misguided conclusions. Shocked at how deep the level of my self-consciousness went, I remained too scared to raise my head out of my lap.
It was a relief to finally land and get away from the tension. I posted about my experience online and within a few hours it had been shared thousands of times. I was amazed at how much my story resonated with minorities and I was overwhelmed with hundreds of messages with love and support from family, friends, and strangers from around the world. It was in those hours that I remembered how many people out there are good, compassionate human beings that genuinely care.
Sometimes it can be difficult to remember that there are far more good-hearted people than bad. But remembering that is important, especially in dark times like this — that's what gives us hope as we all move forward together.
Raj Singh is a musician based in New York City, composing electronic soul, jazz, and R&B music as part of the duo 'Grumby.' His music has been featured on BBC Radio 1 and Spotify's U.S. Viral charts.