Master Tara Singh did not brandish the naked kirpan to tear Pakistani flag
Dr. Bhai Harbans Lal
My attention was recently drawn to Haroon Khalid's write-up in the Daily Times as referenced here.
Khalid's commentary on the partition of Punjab is interesting, but it is misleading in one respect. 
My concern is with the section where he described that Master Tara Singh "unsheathed his kirpan, on March 3, 1947, and shouted anti-Pakistan slogans in front of a volatile crowd." 
Others have further said that Master Ji tore the Muslim League or the Pakistan flag on that day.
I was told by Master Tara Singh himself that the news was incorrect. Only the press had distorted the reporting of that event. Later, others confirmed what Master Ji told me.  Let me explain.
Soon after partition, the Govt. of India wanted to impose ban on carrying weapons in the East Punjab. That included Sikhs carrying the kirpan. We Sikhs protested against banning the kirpan. To proceed with our protest we asked all Sikhs to carry the kirpan and court arrest if necessary.
At that time, I asked Master Ji if I should also carry a kirpan since I was a Sikh. He replied in affirmative and asked me if I owned a kirpan.  When he heard my response in negative, he went on to ask his brother to fetch a particular kirpan. This was all happening at his Putlighar residence in Amritsar.  I was a student of Pharmacy in Medical College and Khalsa College at time. So I elected to reside in the same Sikh Missionary College complex those days.
When the kirpan was brought to Master Tara Singh, he very kindly and ceremoniously presented it to me, saying that I should feel free to carry this kirpan in public.  That I did for a while. I felt flattered and honored to receive this gift from the Sikh leader of the time.
 It was of course a three-foot long, full size kirpan with a special etching on it. When I showed it to Sardar Rawel Singh, then the General Secretary of SGPC, and told him about my carrying the kirpan in public, he supported it too.  He thought that Master ji was clearly expressing his great admiration for me by gifting his historic kirpan to me in this manner.
At the same time Master ji also told me that the kirpan he was giving me was the one he had carried in Lahore on March 3, 1947 – which, he said,
was allegedly unsheathed to tear down the Pakistan flag. He smiled when he said so and told me that it did not happen that way: he did not even touch the flag with his kirpan.
The event was misconstrued by news agencies and improperly reported.  These news reports were then flashed by interested politicians and overzealous news reporters, as well as Master Ji's  Akali followers, who erroneously felt that it would promote their cause of opposing the creation of Pakistan. Master Ji did not desire to flare up animosity among various religious communities.
After my conversation with Master Ji as stated above, I confirmed Master Ji's disclaimer from two other colleagues from All India Sikh Students' Federation. They were in Lahore as eye witness at that time. They too confirmed what Master ji had told me.
During one of my trips to Pakistan, I met a grand-daughter (I do not recollect exact relationship) of Sir Khizr Hayat Khan Tiwana in Lahore in 2006. She seemed to know me from the days of AISSF, but I did not recall meeting her then. We talked about Sir Tiwana resigning from the Unionist ministry and the riots that followed. She also told me that the press reports of Master Tara Singh tearing the Pakistani Flag or the Flag of Punjab Assembly were incorrect, even though he was present in the marching procession and might have shouted a slogan or two.
My account should put to rest the erroneous reporting of Master Tara Singh's inciting the Sikh Muslim riots in 1947.  
—————–
For Contact & All Communications to: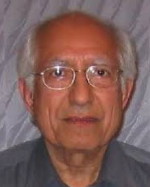 Harbans Lal, PhD., D.Litt (hons)
Emeritus Professor and Chairman,
Department of Pharmacology and Neuroscience
University of North Texas Health Science Center at Fort Worth, USA &
Emeritus Professor, Guru Nanak Dev University, Amritsar, India
Email: [email protected]