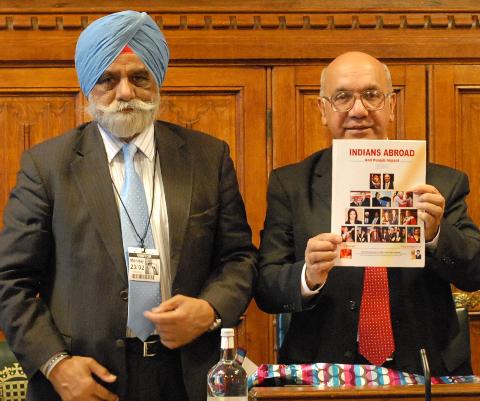 The International Directory of Punjabi NRIs, compiled, edited and published by Narpal Singh Shergill was released on Monday 23rd February 2009 at the House of Commons by Shri Virendra Sharma M.P.
At the launch, Professor Surinder Singh of Thames Valley University, Ex Mayor Councilor Ranjit Dheer, Councilor Tej Ram Bagha,General Secretary of British-Indian Councilors Raju Sansarpuri of Hayes, Tejinder Singh Dhami, Chairman of Universal Aastha Hind Rattan Sukhdev Singh Komal, Fida Hussain President of Asian British Association UK, S. Gurmail Singh Malhi Chariman of Gurdwara Singh Sabha Southall Committee, Mrs & Mr Sukhwinder Singh of Akash Radio, Hardeep Singh Gill of Thames Valley University, Tejinder Singh Sindhra of Punjabi Theatre Academy, Sucha Singh Dhami, Julian Bell, Jasvir Kaur, Jasdeep Singh and so many other dignitaries were present.Releasing this international publication, Mr Sharma appreciated the research and hard done by the author.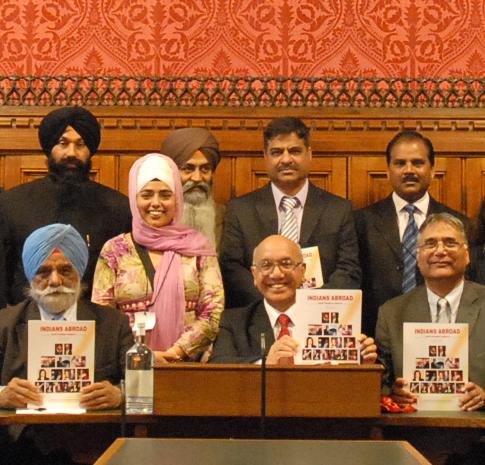 Due to the increased demand for closer economic cooperation and NRIs investment in India and abroad, the 2009 edition of Shergill's IndiansAbroad and Punjab Impact has been enlarged and improved as a comprehensive International Directory of Punjabi NRIs.
This enhanced 11th edition International annual, gives the readers a direct access to thousands of Punjabi NRIs worldwide, and their established religious and cultural institutions, entertainment and festival places, business and enterprising headquarter, newspaper and media publishing houses abroad in over 40 countries.
It includes investigative and analytical articles from established NRI writers specialising in the Indian diaspora and full contact details of 2000 Sikh organisations and Gurdwaras worldwide,
 100s of Indian/ Punjabi newspaper and radios outside of India and dozens of international correspondents and representatives of newspapers, radios and TV channels based in Punjab and Delhi, Indian High Commissions abroad and foreign missions in New Delhi and much  more useful information for its readers.