After 15 years of service, Guruka Singh Khalsa is leaving SikhNet to serve the sangat in other capacities. We honor his many contributions to SikhNet's mission and service.
In 1986 Guruka Singh founded the first incarnation of SikhNet, a computer bulletin board system (BBS), before the internet even existed. Guruka Singh's early SikhNet BBS service, a first of its kind, created a computer presence for Sikh Dharma, and continued from 1986 till 1994. 
On Vaisakhi 1996,  Gurumustuk Singh started SikhNet.com, the first Sikh internet web presence inspired by Guruka Singh's original BBS system.
In the years that followed, SikhNet.com evolved into a full time non-profit organization serving over 2 million users globally.  
Throughout its evolution, Guruka's wisdom helped guide SikhNet into the 21st century. His powerful positive mind sustained the SikhNet team, our users and donors around the world. 
Some of the many contributions by Guruka Singh:
YouTube Video Series
Guruka Singh is best known for his SikhNet YouTube videos, sharing inspiration on all areas of life and spirituality. In 2005 there were very few Sikh videos in English exploring spirituality, everyday questions, and life challenges. 
These were some of my first videos that I, Gurumustuk recorded and shared on my personal YouTube channel and MrSikhNet.com blog. I wanted to capture and share some of that. I remember asking Guruka if we could record him sharing his story about why he became a Sikh and the practical aspects of our Sikh lifestyle.  
This video I recorded with him was, "Why I became a Sikh". We also recorded others including: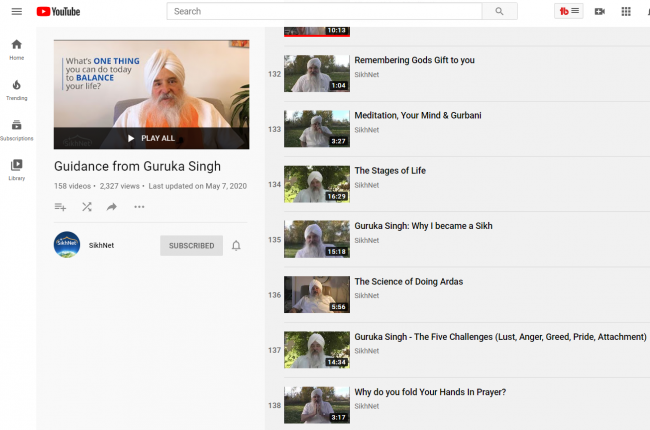 Countless people have benefited from them and the many more videos that followed. They gave people a new way of looking at life and spirituality as a Sikh. 
Over the past 13 years Guruka is featured in over 160 SikhNet videos, with millions of views. His SikhNet videos have aired on various TV Channels getting wider reach of people beyond those active on the internet.  We hear from so many on how these videos have been pivotal in finding their way to the sikh path.
You can watch all of his videos on the SikhNet YouTube channel.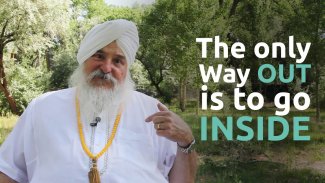 Traveling and Teaching at Sikh Youth Camps
Guruka has regularly traveled around the world participating in Sikh youth camps to share his unique inspiration and joy.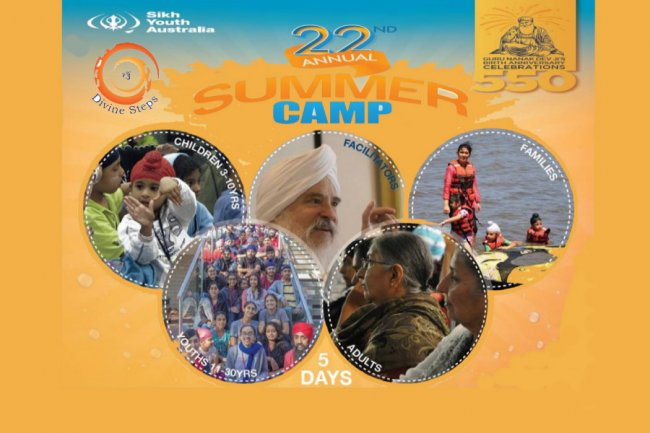 Personal Counseling
Another major contribution was giving personal support and answering questions from youth and adults asked in their everyday lives. SikhNet Youth Q&A forum, and through the many personal counseling communications he helped people through many challenging situations with valuable guidance.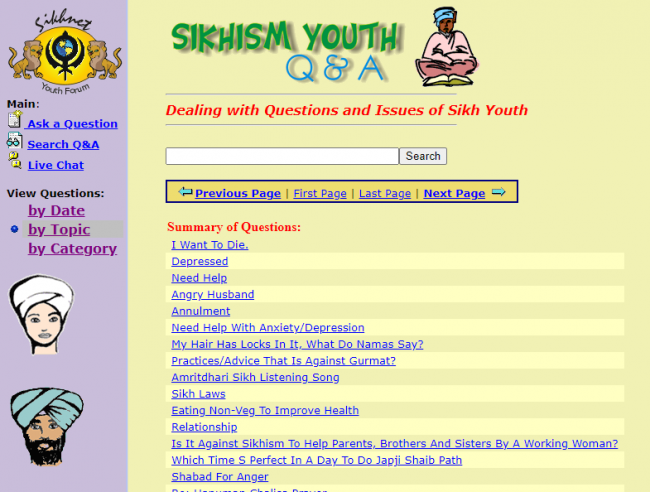 SikhNet Learning Center
With our short SikhNet videos being so popular, we heard from many who wanted to get a deeper experience. ​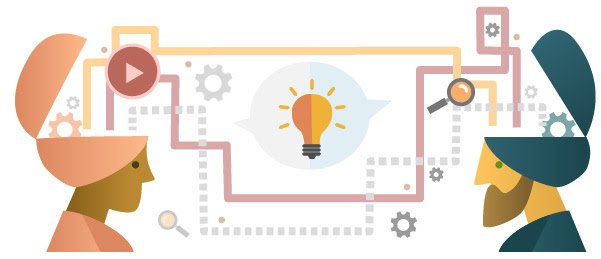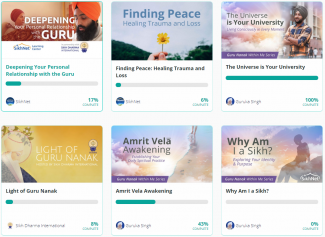 ​On Vaisakhi 2018 Sikhnet launched our first online course "Deepening Your Personal Relationship with the Guru" in the SikhNet Learning Center which offered a personal, experientially-guided journey to cultivate a deeper connection with the Guru. ​
Guruka Singh and Ek Ong Kaar Kaur led and developed this and a number of courses afterwards. They hosted live webinars as primary teachers in the courses, answered questions, and supported students on their personal journey. This sikhnet service continues today with the upcoming new online course with Guruka teaching: "Why am I a Sikh?" that starts at the end of July. 
First Online Sikh Adventure Game
Guruka's earlier roots working as producer of entertainment software led to the creation of the first online Sikh spiritual adventure game called "Karma – The Ogre's Curse"  in 2011 – A dramatic story where a Sikh child is the hero.
The child must overcome many obstacles to experience his or her own greatness. As the game progresses, the child learns to communicate, to meditate, to do seva, to play kirtan, to heal people with Gurbani and in the course of time, bring people together and lift clouds of contention and depression that had fallen on the village. 
This Karma game development was led by Guruka Singh and took over a year to create, and is loved by so many kids and adults alike. The game is still available, BUT may not be for long with Adobe Flash being retired in the coming year. So be sure to play it now before the game is gone forever.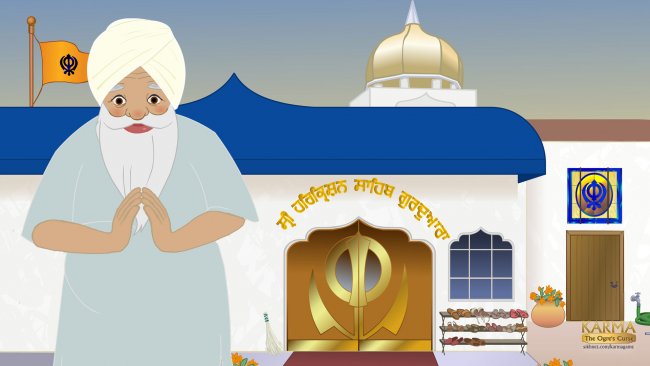 Always there to help
Guruka Singh is known for his willingness to help anyone in need. He never hesitated to stop what and serve the need of the moment, whether providing guidance or counseling, or just to listen to someone. 
Always positive and joyful outlook
Guruka's words, and always joyful positive outlook were a huge asset to SikhNet. He always had a way with sharing sikhi and spirituality from a very real way. 
Relationship Building
An important role that Guruka has served in is creating personal relationships with our core sikhnet users.
SikhNet News
As editor of the SikhNet news, Guruka for many years has led the focus of "Good news and Good will", to shine a spotlight on inspiring and positive stories within the Sikh community. 
Email from Guruka to the SikhNet community: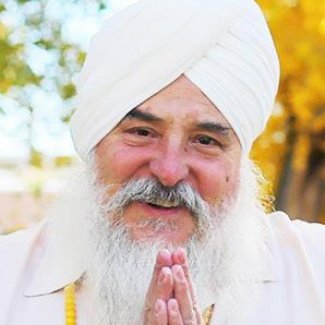 "When I founded SikhNet over 30 years ago, it was to bring Sikhs together and share the teachings contained in Gurbani. By Guru's grace the Internet itself developed and reached more and more people than one could have imagined back in the 1980's when computer networks were just beginning.

SikhNet grew from a few hundred members in those beginning moments to millions today. It has touched the lives of countless people beyond these millions all over the world. SikhNet became the channel for my life's work, teaching and counseling through Inspirations Videos and in the SikhNet Learning Center.

I shall continue the seva that Guruji has assigned to me with the inspiration I was enthused by when SikhNet was founded, and now without the auspices of SikhNet's form.  

SikhNet is dear to me, but even dearer to me are all of you. It is our global Sangat that gives me the deepest joy and I look forward to being with all of you physically and virtually.           

You can easily reach me through  Facebook, YouTube, Instagram  or via email at [email protected] where I will love to serve you as always.

With much love and many blessings in the Name of the Guru, the Light of every Sikh, and the Holy Naam which holds the world."

Guruka Singh Khalsa

phone: +1-505-470-9669 
email: [email protected] 

"One Power, One Actor, One Doer, One Knower. 
O Nanak, no one is higher or lower."  – Japji Sahib