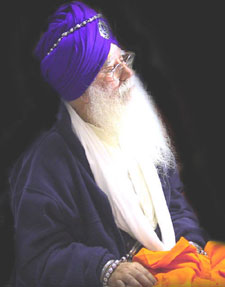 CHANDIGARH: Whether a 'patit' Sikh is a Sikh or not and whether 'sahajdari' Sikhs ought to have voting rights in SGPC elections are some of the important questions that a full bench of the Punjab & Haryana High Court will be taking up soon.
An order to this effect was pronounced Wednesday by a division bench comprising chief justice Tirath Singh Thakur and justice Surya Kant. It came in the wake of a plea filed by Gurleen Kaur whose candidature for an MBBS seat in the SGPC-run Guru Ram Dass Institute of Medical Education & Research, Amritsar had been rejected.
Significantly, the college had a 50 per cent quota for Sikhs but Gurleen was denied the seat on the ground she did not fit the "definition of a Sikh in the purest sense of the term". In fact, she was dubbed a 'patit' Sikh, a term referring those Sikhs one trim their hair or pluck their eyebrows.
Another plea, filed by the Sahajdhari Sikhs Federation of India, also raised an important query as to whether 'sahajdhari' Sikhs, meaning those who don't sport long hair and a beard, should be given rights to participate or vote in SGPC polls.
The moot point remained as to what are the constitutional contours that define a Sikh under the Sikh Gurdwara Act of 1925.
Given the sensitivity of the issue, the bench felt it appropriate to refer the matter to the full bench. The latter will begin the first hearing of the case on September 19, in which Punjab, Haryana, Himachal Pradesh and Chandigarh are the respondents.