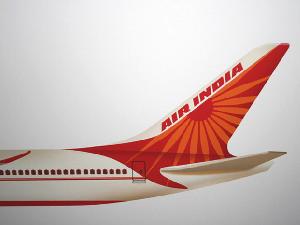 Union minister of sports Manohar Singh Gill wants Air-India to make Amritsar-Delhi-Hazur Sahib Nanded flight a regular feature besides urging Prime Minister Manmohan Singh and civil aviation minister Praful Patel to further reduce the airfare on this special flight.
Talking to The Tribune over the phone, he said this special flight was introduced on October 29 to facilitate Sikhs to attend the tercentenary celebrations of Gurta Gaddi Diwas of Guru Granth Sahib. Air-India wants this flight to be discontinued from November 4, just six days after it was introduced.
Otherwise, even in the present day, it is difficult to visit Hazur Sahib Nanded because of no direct air connectivity.
"Hazur Sahib Nanded is our Haj and all facilities that are enjoyed by our Muslim brethren should also be extended to the Sikhs," says Gill.
Gill, who returned from Hazur Sahib today after attending the tercentenary celebrations, said the demand for the continuation of the Air-India flight was made to him by hundreds of people he met and interacted with at Hazur Sahib Nanded.
Guru Gobind Singh also wanted that all Sikhs after the age of 60 years must visit Hazur Sahib Nanded on the lines of Haj.
"For Sikhs, the pilgrimage to Hazur Sahib Nanded is like a Haj. Since the government of India spends about Rs 450 crore every year to facilitate Haj of our Muslim brethren to Mecca, it will be in the fitness of things that a similar gesture is made to the Sikhs by making the Amritsar-Delhi-Hazur Sahib Nanded flight ergular besides reducing its return fare further from Rs 15,000.
"The government of India has built a new airport at Nanded Sahib. To make maximum use of this new facility besides facilitating Sikhs to travel to their Haj year round would serve a double purpose," says Gill, maintaining that he will take up the matter with the Prime Minister as well as the union civil aviation minister.
"It was a fantastic experience for me not only to attend the celebrations but also to interact with people from all walks of life, including saints, villagers, locals and others. I also feel blessed as I also got lifetime opportunity of addressing the august gathering before various religious heads, saints and other prominent personalities were felicitated from the great podium, specially erected for the celebrations," Gill adds.
By Prabhjot Singh – Tribune News Service