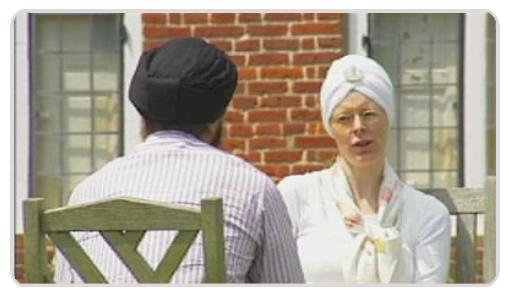 The groundbreaking independent documentary "Turbanology: After 7/7" has been accepted onto Birmingham City Council's "Agreed Syllabus" website for Religious Education.
This means teachers throughout the Midlands will be able to draw upon it as a resource to educate and inform pupils about the turban and what it represents for Sikhs.      
The film also sheds light on how the turban as a symbol has become connected to terrorism, how it's affected some Muslims who wear it and why the turban is represented in Christian age.
Speaking about it, Religious Education Adviser Simone Whitehouse says "This is a valuable resource in the current climate to understand misconceptions about faith and to build links with communities. It will be most valuable to show parts of this documentary demonstrating inclusion and identity, symbols of faith under the duty to promote community cohesion and shared understanding."
The inclusion of the film into Birmingham's Agreed Syllabus comes days after "Turbanology" wooed crowds of hundreds at two international film festivals. On Saturday 19th September it had it's Premier in the USA at the Sikh International Film Festival in New York. And on Sunday 27th September at the Spinning Wheel Film Festival in Toronto, Canada.
The documentary is the first independent project by former ITV news reporter Jay Singh-Sohal who's from Birmingham who says his film has helped people understand the turban. "There's a perception that's arisen with the advent of jihadist terrorism, that the turban represents fear and extremism; a theory supported academically by "the turban test," a psychological experiment which found people profile who they think is a threat based on symbols they perceive to be Islamic such as the turban, the headscarf and the beard. This is because of the profile of a terrorists such as Osama bin Laden who is often seen with a turban. What I wanted to do with Turbanology was give viewers an insight into what the turban as a symbol means for different people, whether in Islam, Sikhism and or even Christianity." The documentary does so by exploring it's role and importance for all three faiths and by narrating the experiences of people who've been affected by its negative connotation since the attack on the Twin Towers in New York and the London Bombings.
PHOTO: Jay interviewing Kundalini Yoga teacher Guru Kaur about the turban
Image Credit/Copyright: Dot Hyphen Productions