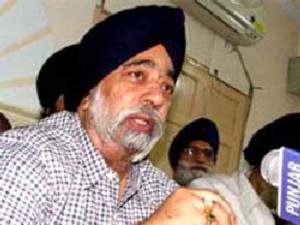 Chandigarh, December 21 – Definition of a Sikh as enshrined in Gurbani and based on messages of Sikh Gurus has already been accepted and approved by the Sikh Panth and no one has right or power to amend or change it.
This was the unanimous resolution adopted at an emergency meeting of the Delhi Sikh Gurdwara Management Committee (DSGMC) to which Sikh scholars, academicians and intellectuals were invited.
Delhi SGMC chief Paramjit Singh Sarna, who presided over the meeting, said since the general house of the Shiromani Gurdwara Parbandhak Committee (SGPC) had in 1973 passed and forwarded a resolution to the Union government saying after the Partition in 1947, a percentage of Sehajdhari Sikhs had become complete Sikhs with the remaining getting assimilated in the Hindu culture, the provision of Sehajdhari Sikh had become irrelevant.
The DSGMC's strong-worded resolutions are on the expected lines, but they have brought to surface growing rift between Sikhs in and outside Punjab. Sikhs of Bengal have already resented the new definition of Sehajdhari Sikhs and urged intervention by the Jathedar of Akal Takht to resolve the crisis arising out of the affidavit submitted in Punjab and Haryana High Court.
The DSGMC now wants SGPC chief Avtar Singh and the executive committee to quit, and appear before Akal Takht to seek pardon for its endorsement of the new definition of Sehajdhari Sikh. "Till they do that, the entire Panth should boycott them," said a resolution adopted at the DSGMC meeting.
Based on this resolution, the Union government made amendments and thereafter only "Keshadhari Sikhs" were allowed to vote in gurdwara elections. After the 2003 notification by the Union government, the term Sehajdhari Sikh became redundant and irrelevant and as such there was no occasion to submit a fresh definition to the high court.
The issue before the court was to determine whether a woman who trims her eyebrows was entitled to be called a Sikh or not. Instead of getting into a controversial issue of redefining a Sikh, the simple answer should have been that any one who cuts or trims hair is not a Sikh.
-By Prabhjot Singh
Tribune News Service