Amritsar, May 24 – Sikh students wanting to get admission to the SGPC-run technical colleges in Punjab under the 50 per cent reserved category will have to undergo an identity test. Not only this, their name tag should either be Singh or Kaur and they should "not believe in any other sect.
Punjab Technical University (PTU), Jalandhar, which is the nodal agency for conducting the CET-2008, has come out with these pre-conditions in its prospectus.
The colleges are: Baba Banda Singh Bahadur Engineering College, Fatehgarh Sahib, and Guru Nanak Dev Engineering College, Ludhiana.
According to the prospectus (page 13, clause 4 (a): Every student has to submit an affidavit under a personal oath mentioning: I belong to Sikh religion, abide by principles of Sikhism, have faith in 10 Sikh Gurus and Sri Guru Granth Sahib, maintain complete Sikh appearance (Sikh saroop), wear turban (only for male candidates), do not cut hair, do have word Singh/Kaur suffixed with the name and do not believe in any other sect.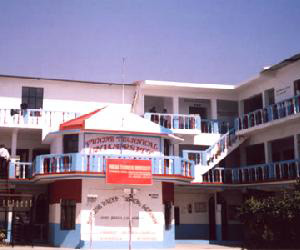 It further reads: Every candidate has to appear at Fatehgarh Sahib college for the verification of his being Sikh.
In case the name of the candidate does not include Singh/Kaur, the candidate will have to include the same in his/her name by releasing a public notice in a newspaper".
However, for the identity and religion tests and Sikh religion examination, the candidate has to shell out an extra amount of Rs 400, apart from the cost of the prospectus, which is Rs 600.
The religion examination will be conducted on the basis of the syllabus prescribed by the SGPC. "What is this?" asked Birinderjit Singh Walia, a former principal of a government school, whose son is appearing in the CET.
"Do the university authorities mean that any person born to Sikh parents is not a Sikh until and unless he gets a certificate from the authorities specified by the varsity," he remarked.
Kulwant Rai Sharma, a former XEN, Amritsar Municipal Corporation, said, "Close on the heels of the diktat of the school authorities in Sangrur district asking all students to wear traditional Sikh headgear in the school, this will lead to controversy."
"Though the state government and the Sikhs, in particular, have been waging a war against the alleged fundamentalist attitude of the French government on the turban issue, things in Punjab seem to be drifting the same way," said educationist Avtar Singh Deepak.
However, registrar, PTU, Sarojini Gautam, clarified that the university was only conducting the examination and had nothing to do with the guidelines for deciding the eligibility criteria. The guidelines had been decided by the government, she added.
-By Vishal Gulati
Tribune News Service