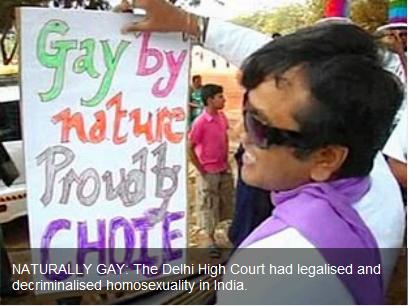 Amritsar: The Akal Takht, the highest temporal seat of Sikhism is of the firm view that Delhi High Court judgment on gay relationships could ruin the society as this was against the tenets of all religions.
Reacting to the judgement on Saturday, Takht Jathedar Gian Gurbachan Singh said the Sikh religion or for that matter any religion did not permit sexual relations between individuals of the same sex.
"This is a very serious matter and against religious codes and ethics, "he said while appealing to the Sikhs against maintaining relations with the same sex.
"Any Sikh, baptised, non-baptised or one who believes in the Guru Granth Sahib, need not be influenced by the court judgement and should always refrain from establishing gay relationships," he said.
An edict issued from Akal Takht nearly four years ago had not only prohibited Sikhs from being involved in gay relationships but had described such a relationship as 'anti religious'. This edict was issued when there was a hot debate on legalising gay relationships in Canada, where a large number of Sikhs are settled.
Giani Gurcharan Singh said Sikhs should stick to the edict and set an example by keeping themselves away from such all "unnatural relationships".
"The marriage verses enshrined in the Guru Granth Sahib are meant to solemnise weddings only between persons of opposite sexes," he said.
The Jathedar informed this issue would also be taken up in the Sikh High Priests meeting scheduled for July 8, and if a consensus was reached, they might issue a fresh appeal to Sikhs to follow the Akal Takht edict issued on this subject earlier.
Giani Joginder Singh Vidanti, a former Takht Jathedar who had passed the edict said that it was still valid for Sikhs, no matter what the courts say or interpret.
"Sikhism is against all forms of unnatural relationships," he added while opining there was an urgent need for building a public opinion against gay relationships.
"Religion has got a very important part to play in halting gay relationships and a public opinion must be built against gay relationships," he added.