I wanted to let you know that today, the Sikh Coalition sent a sign-on letter with 25 other advocacy organizations calling on the U.S. Congress to take concrete steps to protect Afghanistan's religious minorities–specifically, its Sikh and Hindu population.
The following quote is attributable to Sikh Coalition Executive Director Satjeet Kaur: "The United States government can and must do more to protect all religious minorities in Afghanistan," said Satjeet Kaur, Sikh Coalition Executive Director. "Sikhs in Afghanistan are bearing the unimaginable pain of losing their families and being forced out of the only place they have known as home. The international community, including the United States, must join Canada's efforts to protect these families from extinction."
To spur appropriate action from the U.S. government, the letter requests that the chairs of the House and Senate foreign affairs and judiciary committees take several immediate, concrete steps, including: 
Coordinating with U.S. federal agencies to grant refugee protections to these groups; 

Removing U.S. obstacles to resettlement of these refugees; 

Conditioning all future aid to Afghanistan on further human rights protections, including for religious minorities; 

Scheduling congressional hearings on the issue; and 

Conditioning all future aid to Afghanistan on the removal of all bigoted material on religious minorities from the Afghan state curricula.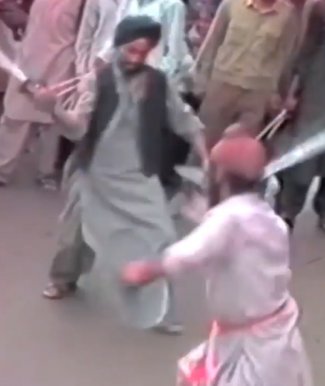 The letter also recognizes that many other Afghans, including Muslim religious minorities, have suffered enormously under the ongoing war and violence in Afghanistan. In addition to the relevant congressional committees, it was also sent to Secretary of State Mike Pompeo, the U.S. Commission on International Religious Freedom, and the Tom Lantos Human Rights Commission. 
Additionally, the Sikh Coalition commends the World Sikh Organization, which has compiled background information (along with advocacy asks specific to Canadian citizens) on Sikhs in Afghanistan. They, along with the Manmeet Singh Bhullar Foundation, have done essential work with the Canadian government to help resettle several Sikh Afghan families to Canada since 2019.
For additional information, please do not hesitate to reach out.
Thank you,
Rajanpreet Kaur
~~~~~~~~~~~~~~~~~~~~~~~~~~
From Pritpal Singh, TheDutchSikh, creator of 'Mission Afghanistan': 
The following is a video of Afghan Sikhs issuing a plea to the Canadian government to offer refuge:
"I am Surjit Singh Khalsa speaking on behalf of the Afghan Sikh sangat. I'd like to request the Canadian government that is it getting impossible for us to survive in Afghanistan… please give us refuge and help."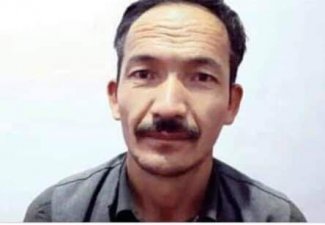 Pritpal Singh also highlights the following: 
"Among those killed was Moharram Ali, a security guard at the gurdwara in Kabul. He had been working at the gurdwara for about five years now… He was the first to be shot, RIP
 Moharram Ali jan. Our thoughts and prayers are with you family."