I had my first show in 2016 at London Fashion Week. When my dad arrived at the location at Somerset House, and saw me playing the tabla with models around me, he felt proud. He had a graceful smile on his face and was in awe of me. I was representing not just the Asian culture, not just Sikhism but my heritage too. I am humbled and proud to be an Afghan Sikh and to have a platform where I can elevate my culture and religion.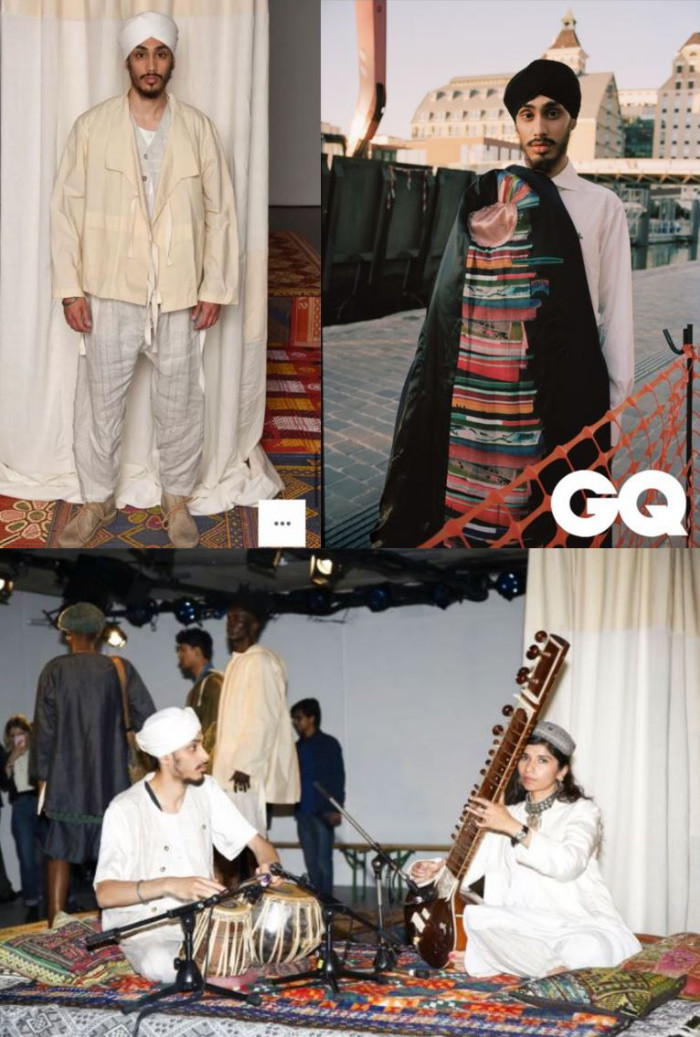 My parents, both from Afghanistan, are my biggest supporters. From a young age they encouraged me and wanted me to have all the opportunities that they couldn't have.
When my dad was young he had a passion to capture the valuable and important moments of the Gurdwara; the conversations with people and hustle of the streets. He always recollects the stories about him and his friends growing up in Afghanistan.
This period of time was significant to their upbringing because it moulded them into the proud Afghans they are today. My mum, the youngest of 9 siblings had a good life. She lived with her brother and three sisters – their bond was unbreakable. The period of war in Afghanistan broke many families, it tore many lives and a lot of people lost their loved ones. My father lost his sister and his brother's daughter was shot. An incident which changed his life and the lives of many in the country. In the 90's the city of Jalalabad where many Sikhs lived got worse. My parents made the decision to get married before the situation became even more dire. Soon after, in 1998 I was born. As a child I remember the destroyed homes and my trips to the Gurdwara. Like many people, the war forced us out of our country and we moved to the UK in 2007 when I was eight-years-old. It was all very different to what I was used to do. It was like I was living in two worlds and had no idea how I would adjust. I had to learn a new language, a new way of living, new cultures but I knew it was for the best.
My time at primary school was probably the worst and best experience because it took me a while to settle. Language was a barrier but I was relieved when I learned everyone liked me or were fascinated by me because they had never met a Sikh before.
I started my career as a filmmaker with Pritpal Singh. He is known for making the film 'Mission Afghanistan' https://youtu.be/0h11jAyO0zg <https://youtu.be/0h11jAyO0zg>. In 2012, when I was only fourteen-years-old he took me to the Langar seva at the London Olympics. He saw something in me and trusted me with a camera, which he handed me to film.
That's when my passion for filmmaking began and I made a film about the 'Refugee Crisis' https://youtu.be/zCPHW8PLDFk <https://youtu.be/zCPHW8PLDFk> in Belgium, which was featured on Sikh Channel. Since then, I have been working on projects and have independently made my own films including 'Hindko' https://youtu.be/OJDGjS8c1VA <https://youtu.be/OJDGjS8c1VA> and 'Journey to Pakistan' https://youtu.be/O8tkg7hECfM <https://youtu.be/O8tkg7hECfM>. My aim to attain a university degree in Film has been to visually portray subjects and issues which have never been explored. I want to educate and inform people about underserved and underrepresented communities in the UK.
4.28
In addition to studying, I do modelling to represent Sikhism. My intention as an Afghan Sikh is to bring light and raise awareness to the issues Sikhs are facing, after all, they're one of the most persecuted minorities in Afghanistan. I also want to inform the world about our faith and our heritage.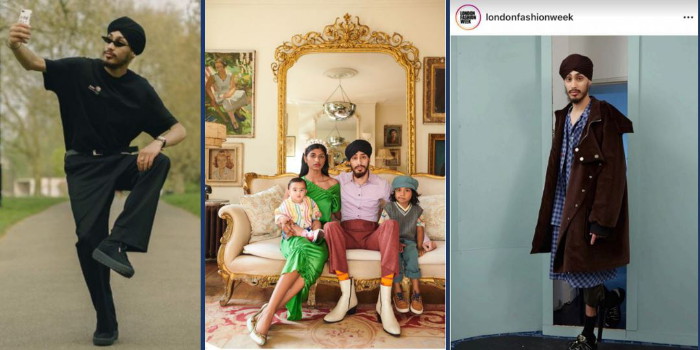 I have been widely appreciated as a one of the first Afghan Sikh models. One of my first campaigns was for an international brand Ader Error. I was the first Sikh model they hired and published in countries like South Korea which really fascinated their audience.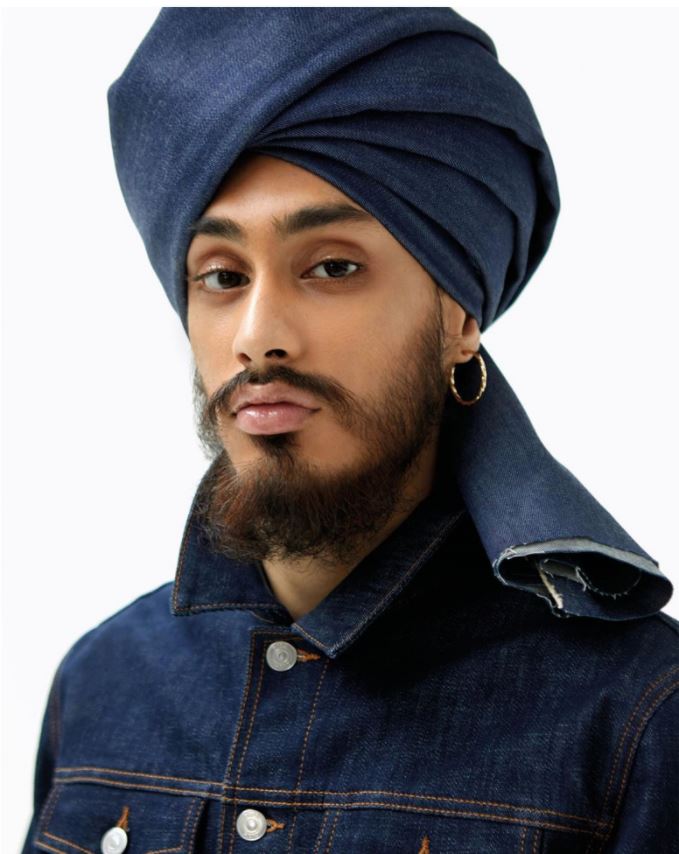 The fashion industry is really starting to celebrate the fact that I'm a Sikh and I regularly get scouted for high profile shoots (GQ India, Vogue Runway, Milk Magazine, Man About Town, Schön, etc.)
With the modelling industry come challenges and requirements. I was once asked to shave my beard for a shoot, which I refused. I wanted to reflect my true identity and my appearance is crucial in showing that. The director of the shoot was really blown-away by my decision and the fact that I stood up for who I was. To my surprise, he decided to have me in the catwalk. For me fashion is all about diversity and my aim to reinvent Sikhism through modelling.
– Karanjee Singh Gaba