15 Photos That Beautifully Depict How Sikhs Take Pride In Their Turbans


15 Photos That Beautifully Depict How Sikhs Take Pride In Their Turbans



Source link
Related Posts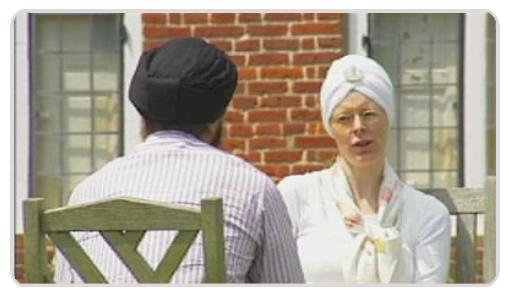 The groundbreaking independent documentary "Turbanology: After 7/7" has been accepted onto Birmingham City Council's "Agreed Syllabus" website for Religious Education.
This means teachers throughout the Midlands will be able to draw upon it as a resource to educate and inform pupils about the turban and what it represents for Sikhs.      
The film also sheds light on how the turban as a symbol has become connected to terrorism, how it's affected some Muslims who wear it and why the turban is represented in Christian age.
Speaking about it, Religious Education Adviser Simone Whitehouse says "This is a valuable resource in the current climate to understand misconceptions about faith and to build links with communities. It will be most valuable to show parts of this documentary demonstrating inclusion and identity, symbols of faith under the duty to promote community cohesion and shared understanding."
The inclusion of the film into Birmingham's Agreed Syllabus comes days after "Turbanology" wooed crowds of hundreds at two international film festivals. On Saturday 19th September it had it's Premier in the USA at the Sikh International Film Festival in New York. And on Sunday 27th September at the Spinning Wheel Film Festival in Toronto, Canada.
The documentary is the first independent project by former ITV news reporter Jay Singh-Sohal who's from Birmingham who says his film has helped people understand the turban. "There's a perception that's arisen with the advent of jihadist terrorism, that the turban represents fear and extremism; a theory supported academically by "the turban test," a psychological experiment which found people profile who they think is a threat based on symbols they perceive to be Islamic such as the turban, the headscarf and the beard. This is because of the profile of a terrorists such as Osama bin Laden who is often seen with a turban. What I wanted to do with Turbanology was give viewers an insight into what the turban as a symbol means for different people, whether in Islam, Sikhism and or even Christianity." The documentary does so by exploring it's role and importance for all three faiths and by narrating the experiences of people who've been affected by its negative connotation since the attack on the Twin Towers in New York and the London Bombings.
PHOTO: Jay interviewing Kundalini Yoga teacher Guru Kaur about the turban
Image Credit/Copyright: Dot Hyphen Productions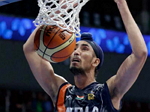 FIBA reverses long-standing rule against turbans and hijabs allowing adhering Sikhs and Muslims to play internationally. 
Moving Up: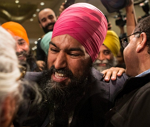 Jagmeet Singh is a charismatic lawyer turned politician from Ontario Canada. He has made a historic win on his bid to become the head of one of Canada's main three political parties. This makes him the first nonwhite political party leader of the country but more profoundly this means that he will face off with Justin Trudea to become the next Prime Minister of Canada.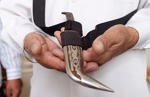 As of Nov 27th 2017 small kirpans are now allowed on most flights out of Canada.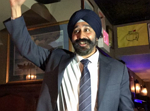 Ravi Bhalla becomes the 1st Sikh Mayor of Hoboken New Jersey. He went on to make his first executive order announcing the city as "fair and welcoming".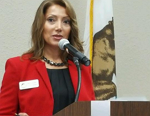 Preet Kaur Didbal became the 1st Sikh woman in the U.S. to become a city mayor. She is a single mother and rape survivor who seeks to inspire strength in young women.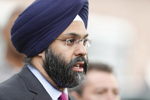 Gurbir Singh Grewal becomes the 1st Sikh Attorney General in the U.S.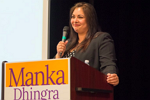 Nov 2017 Manka Kaur Dhingra became the 1st Sikh to assume the position of state senator in U.S. history winning over her opponent in the 45th district in Washington.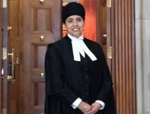 Palbinder Kaur Shergill became the the 1st turbaned Sikh judge in Canadian Supreme Court. She is also a recipient of the Queen's Golden Jubilee Medal for community service. 

History made as the UK elects is 1st female Sikh MP and 1st turbaned Sikh MP.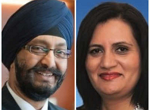 2 Sikhs were among the 3 Indian origin leaders elected to New Zealand's parliament: Kanwaljeet Singh Bakshi and Dr. Paramjeet Kaur Parmar.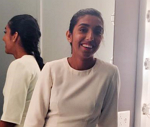 Rupi Kaur became the #1 author from Canada and is on track to become one of the most popular authors in the world. Her 1st book was on NYT best seller list for 77 weeks straight (even hit the #1 spot on January 15, 2017). Her 2nd book became No. #2 on Amazon's worldwide bestseller list.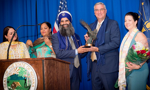 State of Indiana declares April as "National Sikh Heritage Month" and April 14th as "National Sikh Day".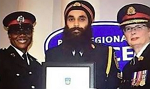 Inderpal Singh becomes 1st Sikh Chaplain to the Peel Regional Police (Mississauga Canada). 
Malaysian born Inderjeet Singh is the 1st Canadian Sikh Chaplain (University of British Columbia).  
Awards & Accolades 
World champio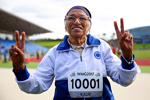 n Man Kaur is now 101. This April 2017 she brought home more gold medals and broke more records being a heart warming inspiration all along the way.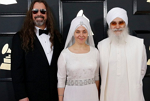 Singer Gurujas Kaur Khalsa wins a grammy for 'Best New Age Album' with 'White Sun II' (along with Harijiwan Singh Khalsa and composer Adam Berry)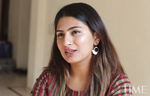 Gurmeher Kaur named as next generation leaders by Time Magazine for her challenge to Dehli University campus violence.
Sikh cab driver, Satbir Singh, receives a certificate of outstanding achievement for his actions and is hailed as a hero after he saved a schoolgirl from a paedophile armed with knives, tape and sleeping pills.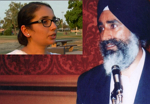 Fresno California names park after legendary human rights advocate Jaswant Singh Khalra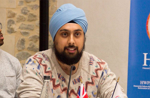 December 2017: Onkardeep Singh is one of the youngest people in the world of South Asian heritage to be awarded an MBE for his interfaith work.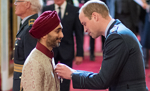 Jasvir Singh becomes the youngest Sikh to receive OBE (Order of British Empire) for his interfaith work.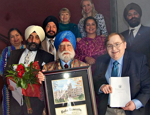 KP Singh awarded Hon. Doc. of Humane Letters for his interfaith work. 
Social Presence & Media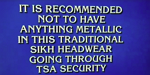 One of the most endearing American Television game shows 'Jeapardy' featured a new category: 'Sikhs'.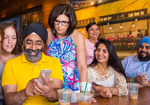 In April, The National Sikh Campaign (NSC) launched 'We Are Sikhs', an initiative to improve awareness of Sikh Americans. This ad campaign reached 92 million impressions and had a measurably positive impact on Americans view of Sikhs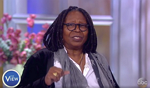 Whoopi Goldberg, a host of the talk show 'The View', decided to educate her audience on what is Sikhism after this 2017's diverse candidate elections.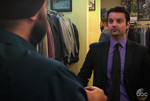 What Would You Do? is a reality show which tests public with uncomfortable situations. In this episode a racist clothing store salesman refuses to sell to a Sikh man. Several customers stand up for our Sikh actor and refuse to shop at the store where such behaviour occurs.
Jagmeet Singh goes viral on the internet during his NDP leadership campaign when he graciously responded to an irate protester who accused him of being a fanatic Muslim. 
 
The fourth an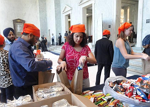 nual 'langar on the hill' took place in July 2017. This event further educates America's political Mecca about the spirit of what Sikhs stand for.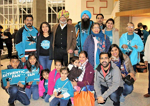 NHL teams have been hosting 'Sikh Heritage Nights' which highlight Sikh talent during the half time. The San Jose Sharks, hosting their first of such events, coined their night as "Kaurs Singhs and Sharks". The march event was sold out.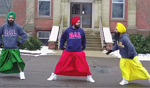 Maritime Bhangra group goes viral with several dance videos, including in Canadian Ministers offices. The group raised $300,000 for charity.  
These ones made us feel good: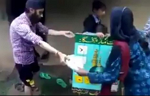 Video of Sikhs putting their lives on line to save Mosque's holy books goes viral.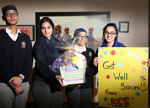 10 year old Tanvir Sarao initiated a school wide fund raiser (raising nearly $15k) for the medical costs of a child he'd never met who lost her family and was severely burned in a house fire. 
When you add it up 2017 has been spectacular!
Here's to another great year for Sikhs on the world stage.
#SikhsRising